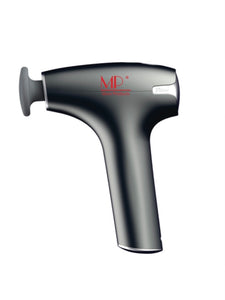 Equine-PRO Massage - Portable
Regular price $135.00 Sale
Hand held MP Nano Flow Portable Massage therapy gun 
Personally recommended massage gun for equine and human use. Changeable attachments and up to 10,000 hours of battery life.
This premium handheld massage device provides a precision sports massage to help you perform at your best. With three mode of vibration and a rear heating element, perfect for warming up muscles before activity. Made with high-quality materials and components, and featuring strict quality control, the MP Nano Flow is one of the most reliable and quiet units on the market.
Order your MP Nano Flow today and experience the difference!
*This product is excluded from all discount and promotional sales*